During the walk-in consultation hours, Leiden Migrants Support Desk offers accessible service and assistance, where clients receive information and advice, are referred, or are guided. There are three possible communication channels with the walk-in consultation hour: e-mail, telephone or WhatsApp.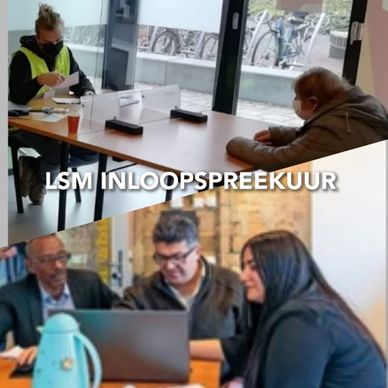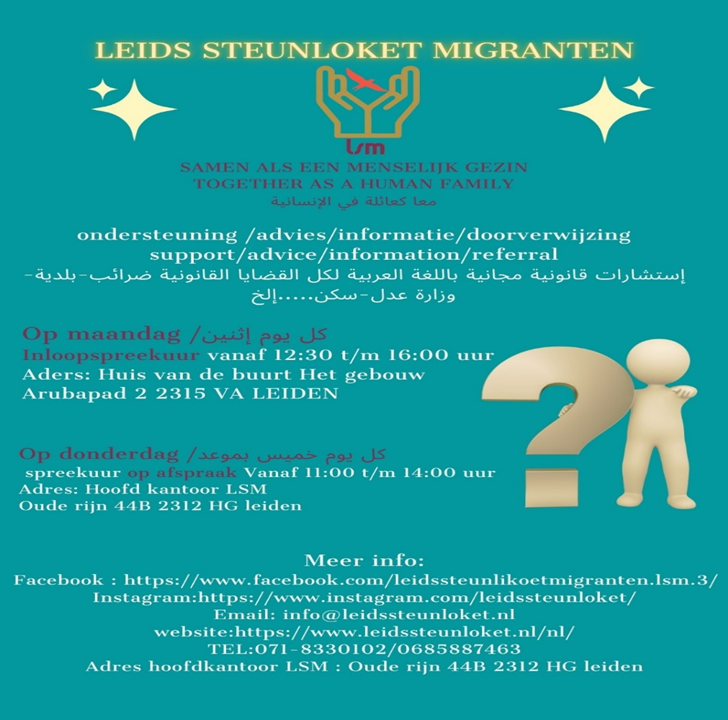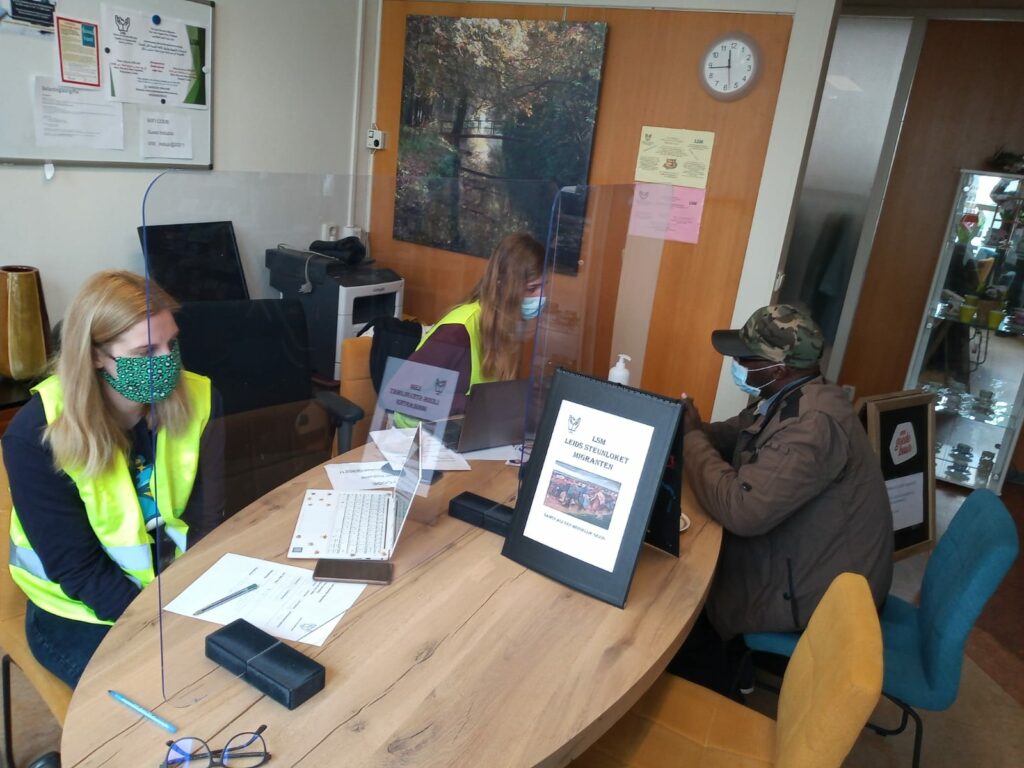 The help we offer migrants during consultation hours is with a broad view in which we make an effort to understand the questions or struggles of each visitor in their specific situation. After each visit we take the time to find the most efficient solution for them. Most migrants struggle with stacks of letters, run into administrative walls or struggle with loneliness. In many cases, translations of legal concepts and expressions are part of the process.
The topics discussed during the walk-in consultation hours often have to do with poverty issues, issues surrounding unemployment and the disadvantages that migrant groups experience in the labor market. In addition, questions are often asked about the housing shortage and unhealthy living situations in homes (e.g. families with 5 or 6 children living in an apartment that is too small). Increasing financial problems due to price increases, taxes, health insurance and deductible schemes, rapid involvement of collection agencies, strict rules for applying for benefits, but also COVID-19 circumstances are the cause of this.
The walk-in consultation also functions as a mirror that reveals all social, cultural, economic and political problems in our society. LSM will continue to identify and report problems and delays or stagnations in any part of society. In this way, LSM not only supports the migrants, but also the general interest.
Due to the extensive social/social legal knowledge it possesses through employees and volunteers, LSM focuses on the center of Leiden social life. This means that clients who have difficulty with language are often referred to our foundation's walk-in consultation hours. Groups with specific needs such as the elderly or people with disabilities are also welcome at the walk-in consultation hours; People with a migrant background who experience loneliness can come to LSM for a chat or be invited to participate in an activity. The team will, as needed, look for solutions to help with social isolation or other problems.
We are there for all migrants, asylum seekers, refugees and undocumented migrants residing in the Netherlands. Due to the extensive experience of the extensive LSM team, the walk-in consultation hours are a helpful and multicultural environment where people from all backgrounds can come.
Are you a migrant and do you have legal or social problems? Are the government letters difficult to understand? Do you need help and guidance with your asylum procedure, housing, insurance, benefits or other administrative matters? The Leiden Support Desk is ready to help you! During one of our consultation hours we will look for a solution together.
* The walk-in consultation hours:
On Mondays between 12:30 and 16:00 at Huis van de Buurt Het Gebouw, Arubapad 2, Leiden.
You can visit our walk-in consultation hours without an appointment.
* On Thursday consultation hours by appointment from: 11:00 AM to 2:00 PM At Oude Rijn 44 B 2312 HG Leiden.
Email: inloopspraakuur@leidssteunloket.